Small Business Sanitiser Bundle
£29.99
The Small Business Sanitiser Bundle is perfect to keep staff and customers safe and protected. Place the dispenser at a high traffic area and refill with the bsafe 1000ml refill to make sure everyone is protected from 99.99% of germs and viruses.
The Small Business Sanitiser bundle includes:
Automatic Sanitiser Dispenser- Touch-free dispenser to prevent bacteria from spreading and cross-infection occurring. The innovative system dispenses the correct amount of liquid onto the palms to ensure that there is no wastage and no drips.
Alcohol Free Sanitiser Refill – 1 x 1000ml bottle of our alcohol-free hand sanitiser that protects you from 99.99% of germs and enveloped viruses for 2+ hours whilst being kind to sensitive skin and is perfect for refilling the sanitiser dispenser.

Please note

– the refill must be used with a dispenser or with one of our pump bottles in order to foam correctly.
In stock
Description
Application
Fill dispenser with bsafe alcohol free sanitiser and choose which drip setting you would like it on. Once complete just place a hand under the dispenser and the right amount will be dispensed into your palm then massage over the front and back of both hands taking care to work well into webs & cuticle area.  Ensure both hands are fully treated. Shake hands in the air until dry. Ingredients
Aqua, Cocamine Oxide, Cocamide DEA, Glycerin, Didecyldimonium Chloride, Benzalkonium Chloride, PPG 2 Methyl Ether, Diazolidinyl Urea, Methyl Paraben, Propylparaben, Propylene Glycol, Aloe Barbadensis.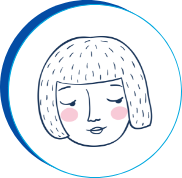 How does it work?
Our secret formula contains benzalkonium chloride to kill bacteria and viruses. Benzalkonium chloride is substantive (it sticks), which means it provides continued disinfection effect after application. Only 0.1% of benzalkonium chloride can kill 99.99% of viruses.