Why alcohol-free foam is the only choice for children
For those of you that don't know the bsafe story, it was a combination of COVID and my daughter that started everything. I became aware of feedback from my customers and my children as to just how harsh most hand sanitisers were on their skin, drying it out and making it crack. My eldest daughter came home from school with completely cracked and sore hands, asking "mummy can't we make some alcohol-free hand sanitiser? I hate the school sanitiser".
It was then I knew alcohol-free hand sanitiser should be the only choice for children.
Read the full story on how we started here
Figures suggest that illness is responsible for 1.6 million lost school days in the UK during the autumn and spring terms. This can have a major impact on a child's ability to reach their full potential, missing vital learning time. This can also emotionally affect children who may miss out from being able to see their friends.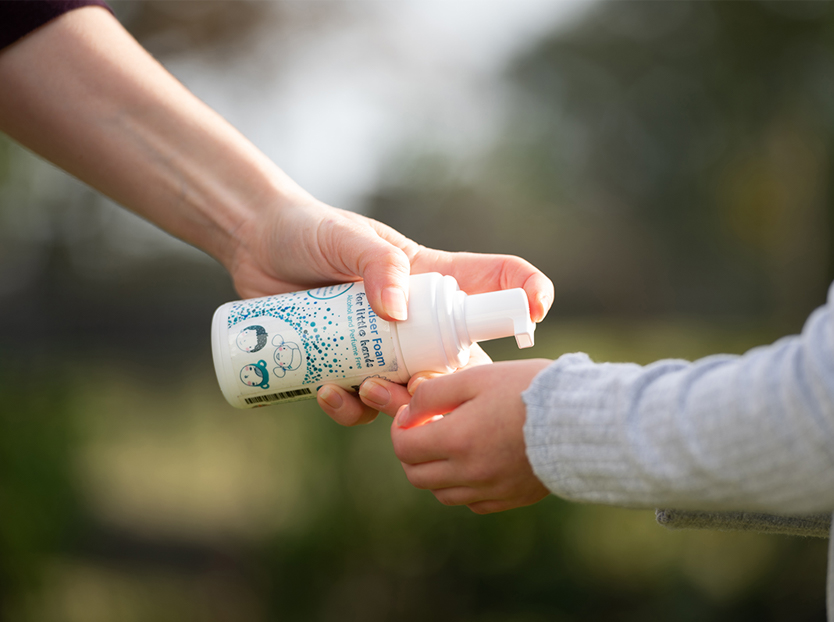 One way to reduce illness and its spread drastically, whilst keeping kids in school, is to regularly practice hand hygiene. However, like many other children, my daughter's skin is sensitive. Applying an alcohol based hand sanitiser even just a few times a week can leave children's skin sore and cracked.
However, bsafe's alcohol-free hand foam:
doesn't dry out children's hands
doesn't strip away the natural oils on the skin that retain moisture
is kinder to skin, leaving it silky smooth due to the added aloe vera
is suitable for children who may have sensitive skin
Another reason why alcohol-free hand foam is a sensible choice for children is its safety factor. One of the most alarming things about alcohol-based sanitisers is the potential for misuse or injury, intentionally or otherwise. There are many cases where children have obtained burns from an alcohol sanitiser because they are not aware of the dangers of applying it near open flames. This makes bsafe's product a safer product for children, giving parents the peace of mind they deserve.
Our bsafe range has been specifically designed with kids' hygiene and safety in mind. Please check out our range here and let's make sure our kids bsafe.