Alcohol Free Hand Sanitiser Refill Bottle 1000ml
£8.69
In stock
Description
Alcohol Free Hand Sanitiser Refill Bottle
Alcohol free Hand Sanitiser Refill Bottle – bsafe's fast-drying alcohol-free foam product leaves hands feeling refreshed and naturally moisturised without any stickiness, residue or need for water.
Kills 99.99% of germs and enveloped viruses 
Gives immediate protection lasting 2 hours+
Moisturising and gentle on sensitive skin – unlike alcohol-based alternatives, bsafe's sanitiser contains pure, natural ingredients that leave skin germ-free and silky smooth. The formula is suitable for even the most sensitive hands.
Child-friendly and ideal for schools – bsafe's natural ingredients are gentle enough for children's delicate skin.
Vegan Friendly and Cruelty Free
Complies with EN1276
Application
Dispense foam onto palm of the hand and then massage over the front and back of both hands taking care to work well into the webs & cuticle area.  Ensure both hands are fully treated. Shake hands in the air until dry. Ingredients
Aqua, Cocamine Oxide, Cocamide DEA, Glycerin, Didecyldimonium Chloride, Benzalkonium Chloride, PPG 2 Methyl Ether, Diazolidinyl Urea, Methyl Paraben, Propylparaben, Propylene Glycol, Aloe Barbadensis.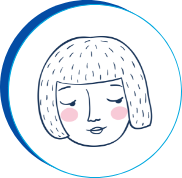 How does it work?
Our secret formula contains benzalkonium chloride to kill bacteria and viruses. Benzalkonium chloride is substantive (it sticks), which means it provides continued disinfection effect after application. Only 0.1% of benzalkonium chloride can kill 99.99% of viruses.