The Complete Sanitisation Bundle
£25.99
The Complete Sanitisation Bundle is a fast acting cleaning bundle that is ideal for: homes, vehicles, offices, restaurants and more. The bundle is perfect for protecting hands and surfaces from 99.99% of germs and viruses.
The Complete Sanitisation Bundle includes:
In stock
Description
Application
Anti-Bacterial All Purpose Cleaner:
Our ready to use disinfectant spray leaves a residual antibacterial film on surfaces to reduce further contamination. Simply apply to surfaces to protect from 99.99% of bacteria and enveloped viruses. No need to rinse or wipe.
One Shot Disinfectant Fogging Aerosol:
Place can as centrally as possible, ensuring all windows are closed.  Set the button to discharge and leave the area ensuring the door is closed behind you, make sure to leave the aerosol for 5 minutes for full effectiveness. If used in the car make sure air conditioning system is turned on and leave aerosol in footwell of car for 5 minutes, remove can and run air conditioning for a further 2 minutes.
500ml Alcohol Free Foaming Sanitiser:
Dispense foam onto the palm of the hand and then massage over the front and back of both hands taking care to work well into the webs and cuticle area. Ensure both hands are fully treated. Shake hands in the air until dry. Ingredients
Please click on the individual product links at the top of the page to see the ingredients for each product.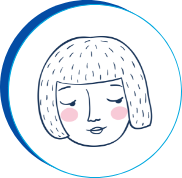 How does it work?
Please click the link at the top of the page to see how each individual product works.